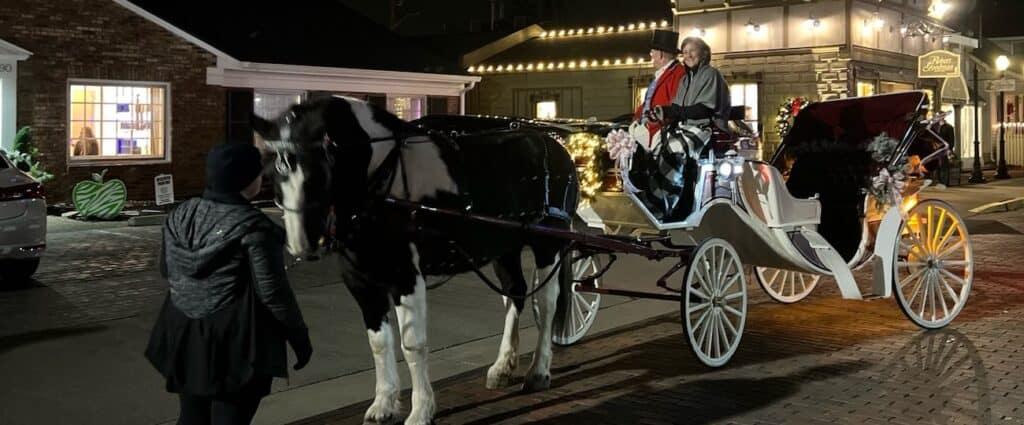 1 horsepower, all cheer
Polo is Boone County's best horse when it comes to raising needed funds for Sylvia's Child Advocacy Center. Together with Tom Santelli, he's helping to create timeless memorable experiences in Boone County this winter! Special thanks to Robert Goodman for his help this season, too.
With a total of one horsepower, Polo, a spotted draft, comes from the world record holding breed for pulling. To keep him and the carriage moving in supporting of Sylvia's Child Advocacy Center, please consider:
A $40 donation, which is the equivalent of one trip around the village.
A $100 donation brings photo recognition from Polo and SCAC.
A $250 donation gives you a 1/2 hour tour in Zionsville.
A $500 donation gets a 2-hour tour and a stop over at the restaurant of your choice.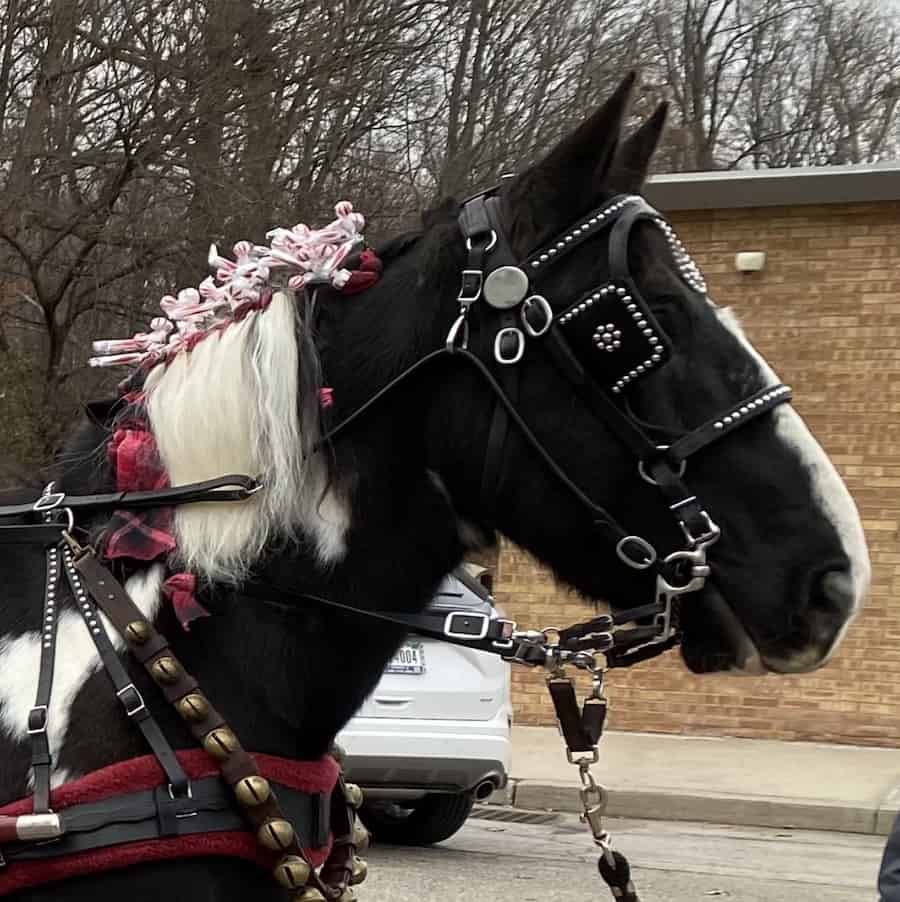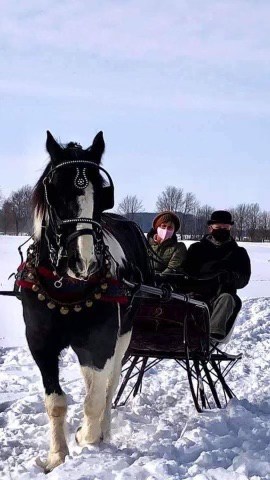 Reserve your sleigh ride with Polo and his friends
In addition to your donation, you can schedule a sleigh ride with Polo for $25. Keep your receipt as your ticket.
For a $250 donation you can learn to long line, then harness, hookup and drive the sleigh. The Albany Cutter Sleigh is the original one horse open sleigh restored by Ernie Schwartz Custom Carriage in Nappanee.
To ensure safe working conditions, sleigh rides occur when there's:
Safe operating temperatures for people
At least 2″ of snow
A solid, frozen ground is available
Keep your donation receipt as your ticket to ride later.
For questions, contact Tom Sintelli at 630-258-7122.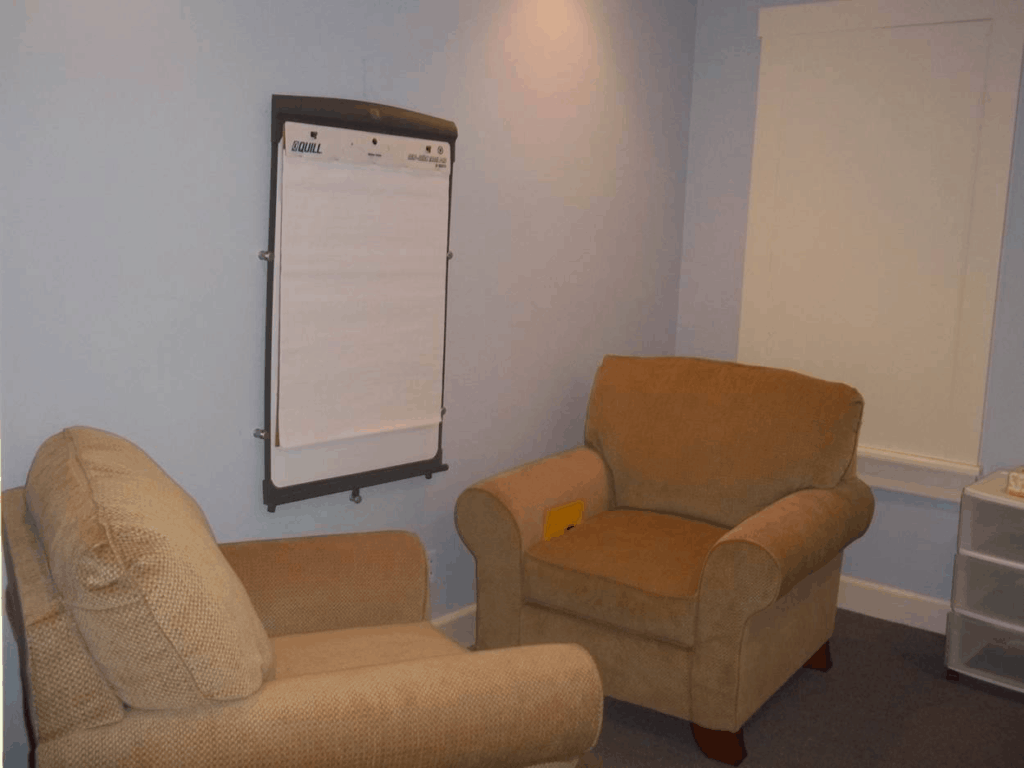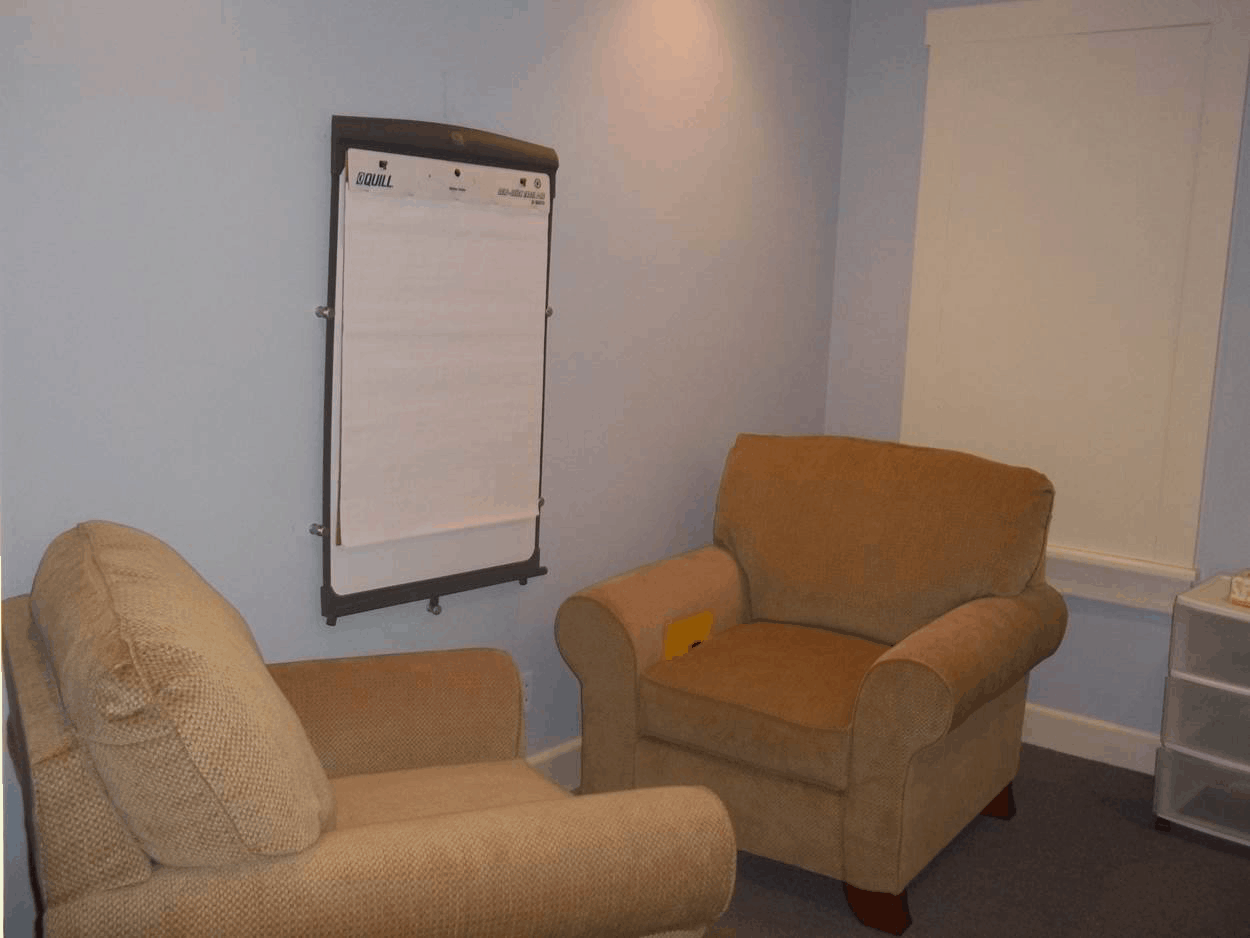 Donate now to Polo and Sylvia's CAC
You can also reserve a ride here. All donations are secure, tax-deductible, and will appear on your card statement as "Sylvia's CAC".